Scripting

Allows you to quickly and easily develop actions based on a touchscreen or a mouse
(including a simulation for the second finger). All major gestures are recognized
by EasyTouch such as tap, double tap, swipe, twist, pinch ...
and automatic selection of objects located under the touches.
And much more...
You don't need prefabs or complex setup, just the EasyTouch library and implement
the methods called by EasyTouch. Develop for mobile platforms has never been easier.
With the complete simulation of the second finger, quietly developing in Unity, without
having to go through the step of loading the emulator or on the regular target mobile solution.
If it works with the mouse, it will work with a touchscreen
Try the mouse simulation
Web Player
You can download the documentation
Here
Screenshoot :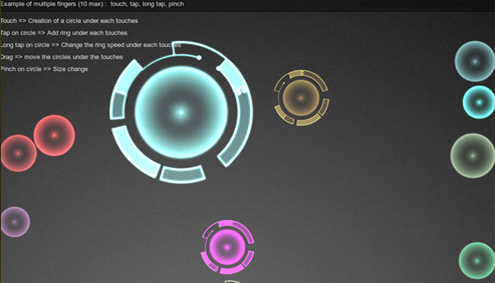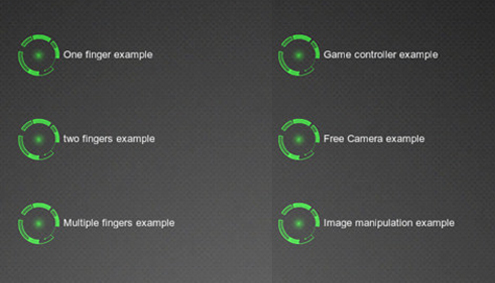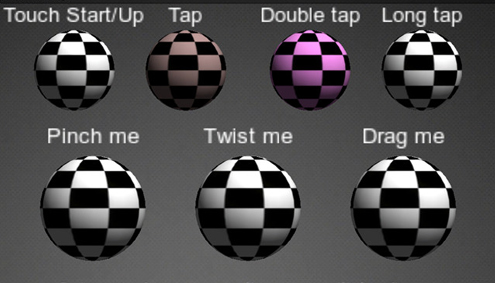 Automatic aiming turrets
Lock'n Shoot is a AI library for automatic aiming turrets, supporting movements
and rotations , Lock'n Shoot incorporates everything you need to be ready for
games (strategy, tower defense, shoot'em up, FPS ...)

There is many creator assistants
to help you for the painful turret creation task. Wizard and Inspector lets you set
custom turrets in minutes with settings such as
The turret life
The turret AI level
The limitations angles
The rotational speeds
The Radar properties
kind of projectile
And more. ... Look at our video tutorial :
Youtube Link
Customize by code, if you want
Lock'n Shoot transmits messages to interact with the turret and its targets.
It will be possible to add effects, sound or what you want at key moments
Screenshoot :